I've decided to join in on the Thursday Five. If you would like to join just head over to Life as a Sailors Girl for more details.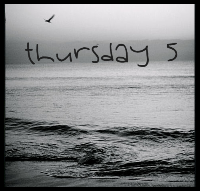 All you need to do is think about the last week, and list five things that have made you feel the following emotions....
Happy
Giggly
Excited
Loved
Thankful
My List for the Week:
1. Our Yorkie had her Puppies!
2. We're having a Baby! =D
3. I've been Excited all week for an upcoming event...My birthday!!
4. My Hubby has been Amazing this week. He's been hugging and telling me sweet nothings <3
5. Family and Friends. They always Help me through Trying Times.