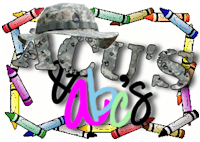 is having a Recipe Swap, click
here
to get in on it!
Here are some of my Favorite Recipes from my family kitchens...Except the Mashed Potatoes, In which a fellow Military Wife shared with me.
Meatloaf
1 Onion, Chopped Cracker Crumbs(1/2 pkg)
3 Large Eggs Green Peppers, Diced (Optional)
Put all ingredients in a big bowl. Squish Together until well blended. Put in Loaf or Cake Pan and Even out.
Bake at 375 degrees for 45 minutes - 1 Hour
Note: You can use Bread Crumbs instead of Cracker Crumps. Instead of using Green Peppers and Onions, you can add Onion & Garlic Powder. You may also Use BBQ Sauce instead of Ketchup.
Experiment to your Liking.
Grandma's Broccoli Casserole
1/2 C. Milk 1 1/2 C. Rice
1 Stick Butter 1 C. Chopped Onion
1 Pkg Frozen Chopped Broccoli
1 Can Cheddar Cheese Soup
1 Can Cream of Chicken Soup
Melt Butter in Skillet, Add Broccoli and Onion. Cover & Stir until Broccoli is Thawed.
Meanwhile Cook Rice & Fry in butter or oil. Add Eggs one at a time until they are cooked. Add to Broccoli with Soup and Milk. Pour into 2 1/2 Quart Baking Dish. Bake at 350 Degrees for 30 minutes Covered.
Cheesy Ranch Mashed Potatoes
4 Large Potatoes 1 C. Ranch
Wash & Peel Potatoes, Cut up into 2" Bits, Boil until Soft Enough to Mash. Mash Potatoes, Pour in Cup of Ranch, Break Egg into Potatoes, Blend with Blender until Creamy and Smooth, Pour into 9x9 Casserole Dish, Cover all the Top of the Potatoes with Cheese.
Bake in Oven at 350 Degrees until cheese is melted. Let sit 5-10 Minutes & Then Serve.
Grandpa's Dish Pan Cookies
(The best cookies ever, I promise)
2 c. Brown Sugar 2 c. Granulated Sugar
2 c. Coconut 1 Small Pkg Chocolate Chips
4 c. Flour 4 c. Cornflakes
Mix Brown & Granulated Sugars, Oil, Eggs, and Vanilla in large bowl or dish pan. Add the rest of the ingredients, Mix well. On Greased Cookie Sheet, Drop by Teaspoonfuls.
Bake at 350 Degrees for 10-12 Minutes.
Have an Awesome Day!!