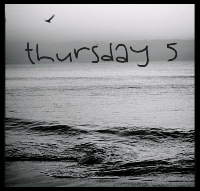 I haven't done one in a while but It's a great way to reflect on the week!
Just come up with five things that are:
1. Hubby is always
Irresistible
, Just by being him. He's always surprising me with something and even with us apart, He still is so irresistible.
2. With Hubby deploying soon, I can't be Negative. Baby Brayden helps me stay
Positive
. I'm already in love with him and he's not even here yet. =D
3. I was
Successful
yesterday in not Going extremely crazy in the Baby Department. I tend to go crazy in Baby clothes. I haven't had my Baby Shower yet and His Closet is already full.
4. I Love
Vibrant
Colors. I show that off in my photography.
5. The most
Glorious
thing being pregnant is feeling my son Move & Kick. I Just
Love
to feel his little feet, butt and head when he pops one out, so to speak. =)
I hope everyone has a good rest of the day/evening.
Mrs.D